Help Save a Wildlife Corridor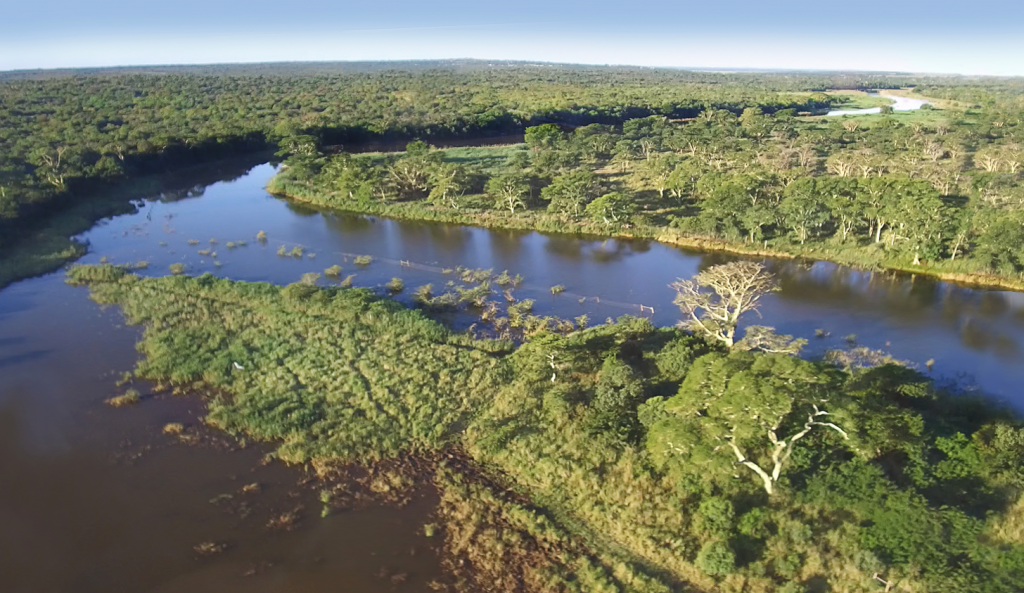 While the poaching of iconic species such as elephants and rhinos tends to be better publicized, habitat destruction and fragmentation are among the most dangerous threats to wild populations. The need to restore, expand, and physically connect protected areas is widely accepted as a key, long-term conservation goal, helping to reduce extinction rates.
To that end, Biologists without Borders has partnered with our sister organization, Wild Tomorrow Fund, to raise funds to purchase and maintain these lands. To date, Biologists without Borders and Wild Tomorrow Fund have protected over 2,250 acres in KwaZulu-Natal Province of South Africa. This land, which was at risk from development, is situated along an important river that flows into iSimingaliso Wetland Park (a UNESCO World Heritage site) and is located in one of the world's 36 recognized biodiversity hotspots.
A portion of this land creates a wildlife corridor connecting two existing protected areas (pictured above): the Mun-Ya-Wana Conservancy and the iSimangaliso Wetland Park, the largest estuary system in Africa, home to South Africa's largest hippo population and over 500 bird species. When connectivity is restored through this corridor, wildlife will be able to roam freely across a protected area larger than Yosemite national park. This is an opportunity to be a part of a conservation project of national and international importance.
To donate for the land go to www.wildtomorrowfund.org