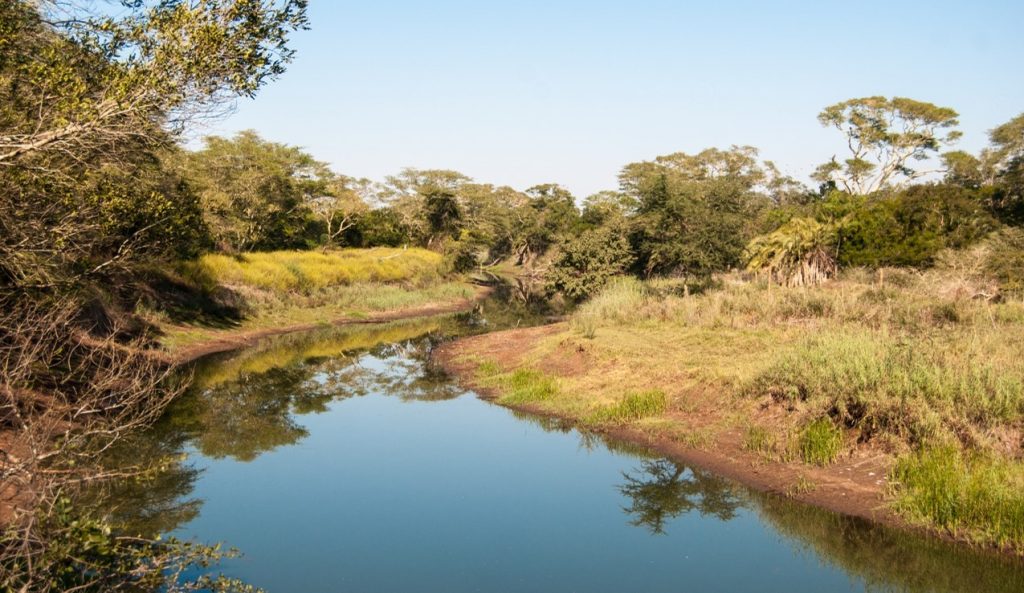 While the poaching of iconic species such as elephants and rhinos tends to be better publicized, habitat destruction and fragmentation are also among the most dangerous threats to wild populations. The need to restore, expand, and physically connect protected areas is widely accepted as a key, long-term conservation goal, helping to reduce extinction rates.
It is our long-term vision to safeguard several strategic private land parcels in order to create a wildlife corridor connecting two important wildlife reserves (see picture above). If connectivity is restored through this corridor, wildlife will be able to roam freely across a protected area totalling over 880,000 acres in size — larger than Yosemite national park. This is an opportunity to be a part of a conservation project of national and international importance.
To that end, Biologists without Borders has partnered with our sister organization, Wild Tomorrow Fund, to raise funds to purchase these lands. We have already secured a two-square mile area of wildlife habitat and saved it from becoming a pineapple farm. We are now trying to complete the wildlife corridor by acquiring the last piece of land. We have already raised almost 85% of the funds needed. We need your help to take us over the top. We only have until the end of July 2018!
SPEED IS OF THE ESSENCE!
There are alternative plans to develop the property. If we lose it, it is gone forever. This is a chance to do something that will enrich all of us in perpetuity. Please help us take advantage of this rare opportunity!
EVERY DONATION DOLLAR WILL GO TOWARD PURCHASING THIS CRITICAL PROPERTY
To donate go to www.wildtomorrowfund.org